COMPUTER CENTER
The Computer Centre was established in 2008 to act as centre for outside/inside connectivity to the campus and serves as an Information Technology Center for promoting the effective use of IT Systems, resource management and facilities for modernization/automation of the IP Infrastructure of the Campus. BNCET campus has excellent 24×7 internet connectivity with 800Mbs speed. The entire campus is connected with the Local Area Network. 
A dedicated computer center at BNCET provides easily accessible and excellent computational facilities to the faculty and students with over 520 high end computers catering to their academic, research and recreational requirements in different blocks of BNCET.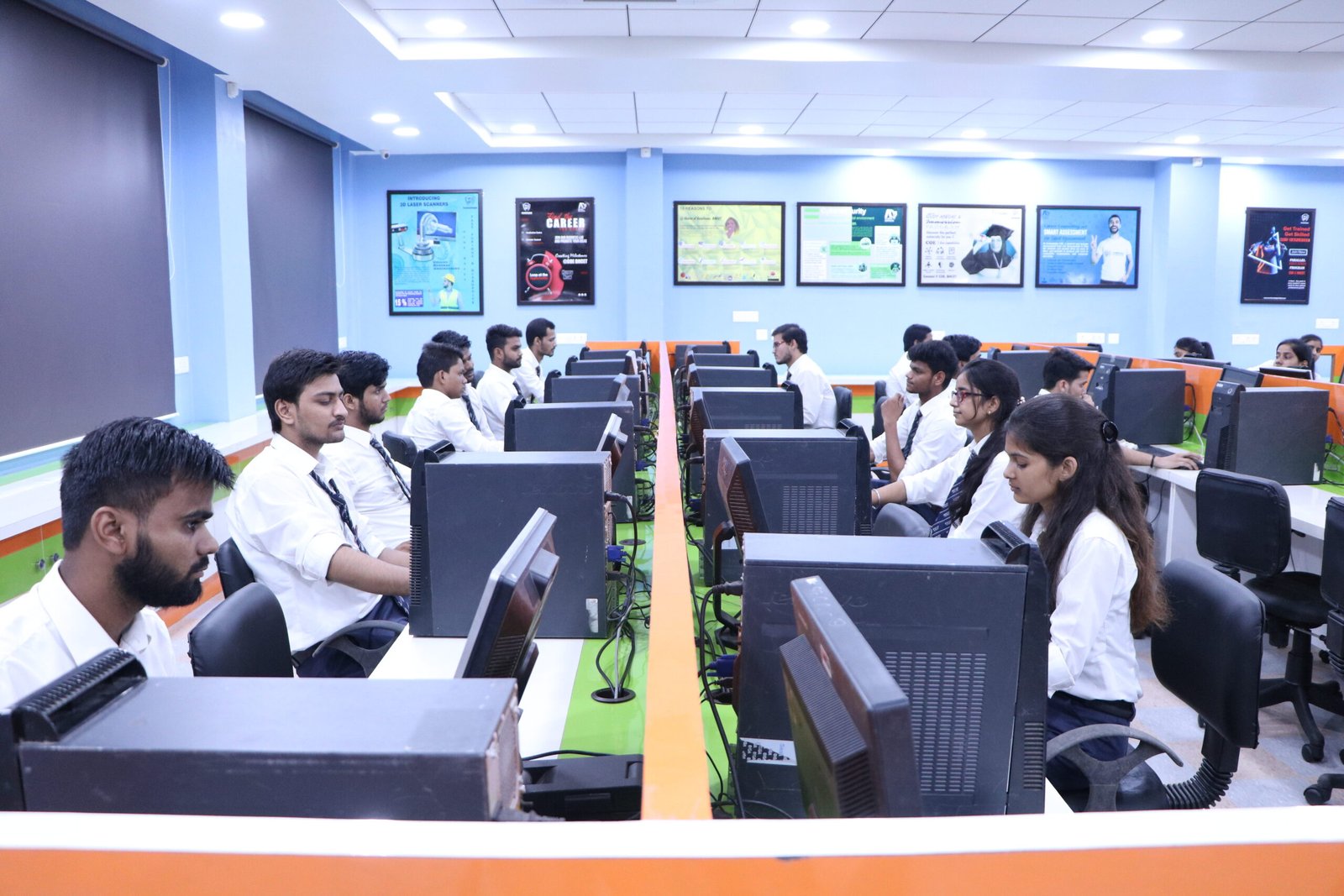 MULTIMEDIA LANGUAGE LAB
Incharge: Ms. Shilpi Nigam
Good Communication skills are indispensable for the success of any profession. Language laboratory plays a central role in the language learning process. BNCET boosts the state of the art English Lab with innovation tools like digital multimedia control / podium,  headsets and microphones to assist the students with the most appropriate pronunciation. The laboratory collection is designed to assist learners in the acquisition and maintenance of aural comprehension, oral and written proficiency and cultural awareness. The language lab offers web-assisted material, net connectivity, audio visual aids for both classics and modern orientation. The multiplication Hi-tech Language Laboratory allows the students to listen to model pronunciation, repeat and record the same, listen to their performance, compare with the model and do self – assessment.
Room Number:  Language Lab
Lab Faculty: 1. Ms. Shilpi Nigam 2. Mr. Aditya Gupta
Software Used: Orell Talk Smart
List of Activities:
Online English Level Test 
Group Discussion
Mock Interview session
Public Speaking
Exercises based on Reading Comprehension
Exercises based on writing skills
Screening of motivational lectures (eg. How to deal with stress etc.)
Role Play Activity
Debate